Happy Friday the 13th!!!! I hope your day has a little time set aside for crocheting for the Cancer Challenge. Plus, today's featured pattern uses the popular Caron Cakes, so get those hooks ready and settlie into a cozy chair!
Over the last few years I have gotton to know Kristine from Ambassador Crochet and she has a heart of gold. And that generousity is pouring over into her girls. Just last month her daugher started a drive for the homeless. She is always willing to help others in need. So, I am honored that with all she is doingn with her daughters charity, Ambassador Crochet still made time for the Cancer Challenge.
I love the suttle texture in the Color Fusion hat. I mean seriously, you can see the softness of the Caron Cupcake yarn and the natural striping is lovely. The pattern for the Color Fusion Hat comes in sizes for toddler, child and adult. The only tough part is what cake to us!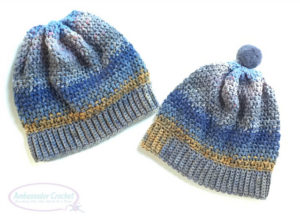 Remember to pledge, just click on this link for the Color Fusion Hat pattern, enter the code "2017CancerChallenge", and download the pattern.  The download code will only be available for 48 hours and will expire at midnight on October 15, 2017.
Remember: Your download is your PLEDGE for the Cancer Challenge!

But that is not all!
Ambassador Crochet designed an amazing Awareness Ribbon Blanket and is offering that to all of us for 50% off with the "2017CancerChallenge" code.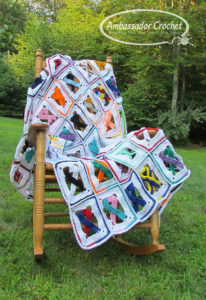 Please take a minute to visit Ambassador Crochet on facebook and tell Kristine Thank You for her support and for sponsoring a day in the Cancer Challenge. This really is a huge part in spreading the love and thanking the designer for their efforts in this drive.
Here are a couple of my favorite designs by Ambassador Crochet. If you love these, make sure to check out all her designs on Ravelry: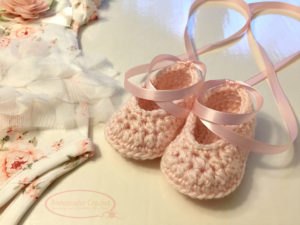 Need More Information
For all the details on the 2017 Cancer Challenge, just click here. You can learn more about why this challenge was started, what yarn to use, where to donate and so much more.