Today is a big day! We are at the half way point in the Cancer Challenge. But, this is just half way of our featured designers. Please remember that you can keep working on your pledged hats through the end of the year.
Our featured designer today is Raelynn, from AllieCats Hats & Crafts. I love her design of the Evangeline Slouch Beanie. The texture is lovely and lays so nicely. This will be a wonderful donation to a Cancer Center this year.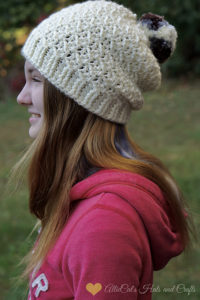 Made out of Aran yarn (such as Caron Simply Soft), this hat will be warm but not heavy. The pattern for the Evangeline includes sizes from toddler up to adult. I cannot wait to make my donation with this beautiful pattern.
I know you will love crocheting the Evangeline Slouch Beanie by AllieCats Hats & Crafts. For the next 48 hours  ou can get it for FREE with your pledge. Just pledge to make a hat from this pattern to donate to a cancer patient or survivor. Use the code "2017CancerChallenge" at checkout (code will expire at midnight on October 16, 2017).
Remember: your download is your pledge.

The designers who sponsor a day in the Cancer Challenge are doing it out of the goodness of their heart. They don't have to give patterns away for free, but they all jumped at the chance to. So, PLEASE, take a minute to thank AllieCats Hats & Crafts on  her facebook page and thank Raelynn for participating in this years Cancer Challenge.
Now, I get to share with you some of my favorite designs from AllieCats Hats & Crafts. She really has some fun designs, so make sure to check out her Ravelry shop here.
BUT, that's not all, AllieCats Hats and Crafts is offering 50% off her entire shop for 48 hours as well (no code needed).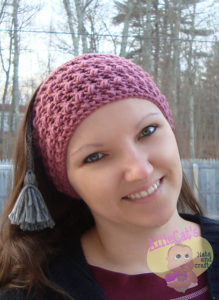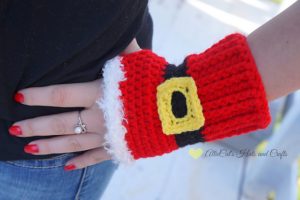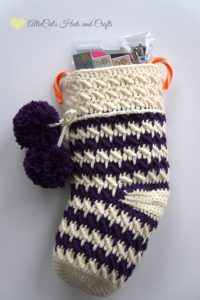 Need More Information
For all the details on the 2017 Cancer Challenge, just click here. You can learn more about why this challenge was started, what yarn to use, where to donate and so much more.