As we begin Day 29 of the Cancer Challenge, I am almost sad that we are nearing it's end. However, I am excited to see our final numbers. We have had so many lovely designs, made with a variety of yarns and meet many new designers. And today, we continue with another amazing new designer!
A couple weeks ago, I was just perusing Raverly and come upon a fun design. So, I clicked on it and ended up browsing through an entire pattern shop I hadn't heard of. I quickly fell in love with Abbey's design style and had to ask her to join the challenge. I am so excited to share with you today, The Firefly Hook, and her amazing design she is going to contribute today, Franklin Street Beanie.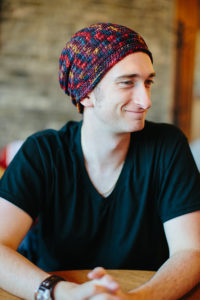 The Franklin Street Beanie is a classic slouch design that is eye catching with the textures. Reading straight from the description:
This beanie is a true celebration of the warmth and comfort of Maria's Cafe and the diverse culture alive around Franklin Street.
I not only want to make this beanie, but I want to visit the Cafe on Franklin Street! The beanie looks to be soft and warm, can be made for men or women and will be an amazing contribution to your donation box.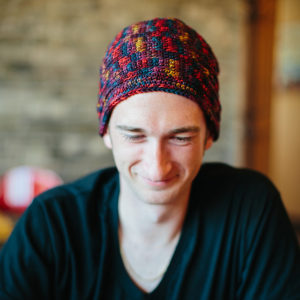 Are you ready to make your pledge? All you have to do to pledge, is crochet one hat for a cancer patient or survivor using this pattern.  If you are willing to make that pledge you can get the Franklin Street Beanie pattern for free.
This offer is only good for 48 hours (ends October 30, 2017 at midnight). Just use the code "2017CancerChallenge" at checkout.
Your download is your pledge.

Each designer who sponsor a day in the Cancer Challenge are doing it out of the goodness of their heart. They don't have to give patterns away for free, but they all jumped at the chance to. So, PLEASE, take a minute to thank The Firefly Hook on facebook and thank Abbey for participating in this years Cancer Challenge.
And,now my favorite part, I get to showcase some designs by The Firefly Hook. These are just a few of my favorites, make sure to visit her Ravely shop and heart some of your favorite designs too:
Need More Information on the Cancer Challenge?
For all the details on the 2017 Cancer Challenge, just click here. You can learn more about why this challenge was started, what yarn to use, where to donate and so much more.