Only 2 days left! Where did the month go? Are you keeping up with the Cancer Challenge? If you are behind no worries, I just ask that you have the hats made and donated by the end of 2017. So, no worries, you still have over 2 months to complete them all 🙂
For our design today, I am humbled to hear that the hat was designed in honor of a friend that Darcy lost to cancer this year. As we make this hat for someone currently going through cancer it is a good reflection on what the receipient may be going through. Darcy's Crochet Creations is sponsoring today with the Sabrina's Slouch.
The Sabrina's Slouch is made using worsted weight yarn and comes in sizes from toddler to adult. The design with the stitches is so fun with the self striping yarn. What kind of yarn and color would you make yours in?
Remember to pledge, just click on this link, enter the code "2017CancerChallenge", and download the pattern.  The download code will only be available for 48 hours and will expire at midnight on October 30, 2017.
Remember: Your download is your PLEDGE for the Cancer Challenge!

Please take a minute to visit Darcy's Crochet Creations on facebook and tell Darcy Thank You for her support and for sponsoring a day in the Cancer Challenge. This really is a huge part in spreading the love and thanking the designer for their efforts in this drive.
Check out a few more designs by Darcy's Crochet Creations, visit her Ravelry shop to see more: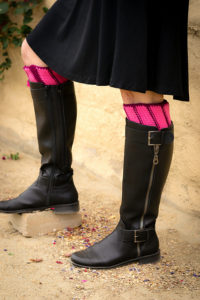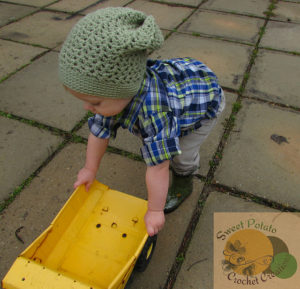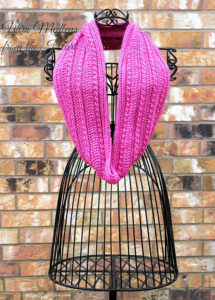 Need More Information about the Cancer Challenge?
For all the details on the 2017 Cancer Challenge, just click here. You can learn more about why this challenge was started, what yarn to use, where to donate and so much more.