WOW! We are on our last day of the Cancer Challenge. I have to admit it is bitter sweet. I love organizing this hat drive every year, it brings such joy to so many. I want to make sure you all know how much I appreciate your time you put into the Cancer Challenge. It's your efforts, your time, your motivating comments and your commitment that makes it worth every minute. I look forward to next year. But, before we sign off, we have an amazing design to wrap up our month!
MJ's Off the Hook Designs is sponsoring out last day. And she is helping us go out with a bang! Check out how perfect her Bulky & Quick Newsboy hat pattern is.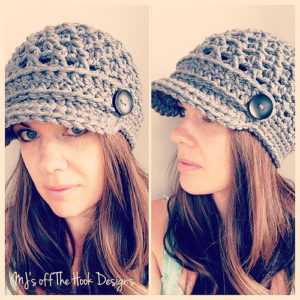 But, it gets even better, the Bulky & Quick Newsboy is very versitile. You can choose how you want to make it, with or without the brim, maybe add a flower, with or without the band… oh, so many choices!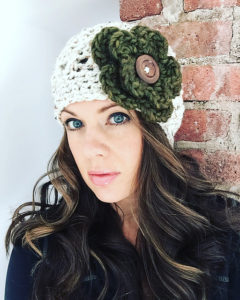 This Bulky & Quick Newsboy pattern also comes with mulitiple sizes ranging from baby to adult large. I think I may work up a few using up some of my yarn stash.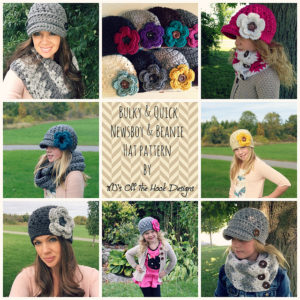 I know the Bulky & Quick Newsboy pattern will be a huge hit in those donation boxes. To get this fun pattern today, you must pledge to make one for the Cancer Challenge. To pledge a hat, you just need to use the code "2017CancerChallenge" at checkout. You will then receive the pattern for free, but hurry the code will only be valid for 48 hours, or through November 1, 2017.
Remember, your download is your pledge.

Please take a minute to visit MJ's Off the Hook Designs on facebook and let Michelle know how much you appreciate her sponsoring a day in the Cancer Challenge. It is her generosity that is helping so many others.
MJ's Off the Hook is such a fun shop to look through. Here are some of my favorite designs that Michelle has done. You can take a peak into her entire Ravelry shop here.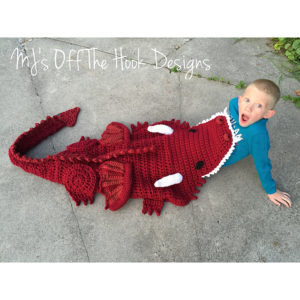 Need More Information about the Cancer Challenge
For all the details on the 2017 Cancer Challenge, just click here. You can learn more about why this challenge was started, what yarn to use, where to donate and so much more.