Earlier this week the Cancer Challenge was announce. Now for the fun part, how to get your patterns to make so many donations! Each year I team up with so many amazing designers who are all willing to give you patterns to use. I am always amazed at their willingness to help out and donate their design talent for free to help make the Cancer Challenge a success!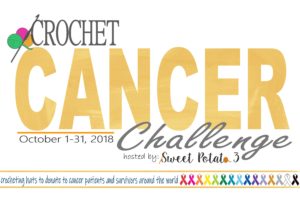 What size of hat should I make?
Unfortunately people of all ages are diagnosed with cancer. So, all hat sizes are welcome and needed. However, teen and adult hats are the most requested because they will fit more of the ages (there are more people 16-100 than youth and infants).
6 Designers Each Week
This is the FUN part! Each Monday through Friday in October a designer will offer a FREE Hat pattern, on Saturdays a designer will offer a different pattern for FREE possibly a Cowl, Wrap, Prayer Shawl or Lap Blanket. All these amazing designers are graciously offering their patterns for FREE in exchange for your donation.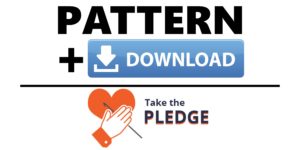 If you download a pattern you are pledging to make a minimum of 1 hat from that pattern for the challenge. If you download the pattern, please take a minute to visit the pattern designers facebook page and tell them thank you for their generosity.
---
How about some Labels
This year, I decided to add labels that you can print and include with your donation. The labels are simple and allow you to mark the size of the hats, which can help with distribution at the centers, and it also has a spot for you to say who donated the hat. Download labels with this link: Cancer18Tags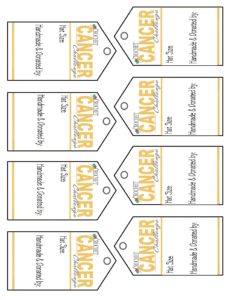 ---
More Helpful Links:
Cancer Challenge Introduction, what is it, click HERE.
What type of hat should I make, what sizes and where should I get the patterns, click HERE
Links Coming Soon: