Only 6 days left as we celebrate Day 26 of the Cancer Challenge.  Every hat design has been unique and fun and I have loved working with so many wonderful designers. Today's featured designer has always been great to work with and is always willing to help out with anything.
Creative Threads by Leah jumped on board with the Cancer Challenge without hesitation. Leah said she designed the Nautilus Cloche for her Mom while she was going through chemo. Just image all the different color combinations you could use while crocheting this design. The Nautilus Cloche comes in sizes for teens and adults.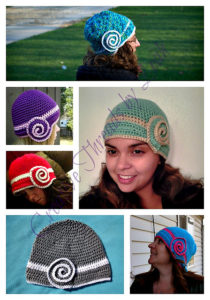 Creative Threads by Leah is offering the Nautilus Cloche for Free through Saturday, October 29, 2016. You need to enter code "challenge16" at checkout.  Please take a minute to visit Creative Threads by Leah on her facebook page and  say thank  you for sponsoring a day in the Cancer Challenge.
BUT WAIT! That is NOT ALL!
Creative Threads by Leah designed an amazing hat for the Cancer Challenge last year and wants to offer that for FREE to all of you again this year. The Awareness Ribbon Beanie will also be available through Saturday but you will need to use code "SP3CCbonus". Whoop, Whoop, check it out!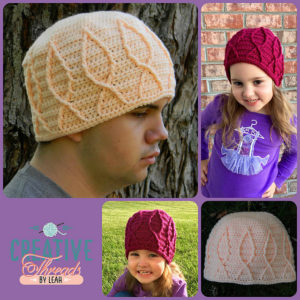 Remember, if you download this pattern (or any pattern provided during the challenge running all month long), you are pledging to make a minimum of one hat  to donate to a cancer patient.
  Don't Miss A Day, Follow Me By Email
It is so easy, just enter your email (under my picture to the right). Make sure you confirm your subscription in the email you will receive. You will then receive daily emails with all the designers who are donating a pattern through the month of October. These patterns will help you complete your challenge in making hats for cancer patients. October is a great time of year to reach out and help warm hearts of those who need it the most.