My gift to you this fine Monday is the Coffee Cozy Sweater Wrap!!! Grab this pattern for Free and whip up a few in time for Thanksgiving. Or give yourself some more time and make them for the Holidays ahead.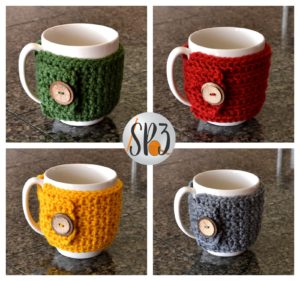 I designed this coffee cozy for beginners to practice crocheting the basic single crochet stitch. The pattern comes with 4 options that each create a totally different look. My hope is to help those new to crochet work on a quick project that they will get excited about completing and want to make more and learn more. Seriously, check out how different all the textures are below, they are all crocheted using the single crochet stitch, just in different ways.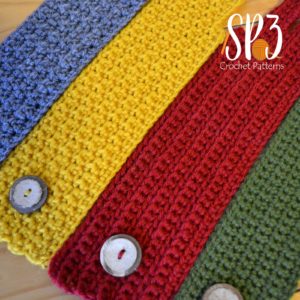 These cozies are perfect for quick gifts during the holidays. The Coffee Cozy Sweater Wrap fits most 8-12 oz coffee cups. Make the cozy and a then add hot cocoa packets with candy canes, or tea with an infuser, or go the coffee route and add some gourmet brew and fun creamer packs. Any theme you decide to create and give will be loved by all. They are great gifts alone or make an entire set. I plan on having my set out for the holidays, they make great cup markers so everyone knows which cup of coffee is theirs.
And that's a wrap (or cozy)!
Hahaha, hehehe, I had to say that. I hope you all have a wonderful Thanksgiving and Blessed Holiday Season.