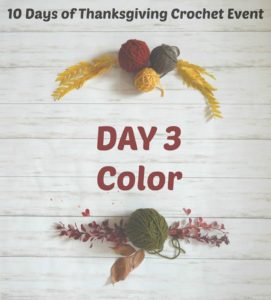 What is your favorite Color? I have been just a little obsessed with mustard yellow lately! When the I found out today's focus was Color, I knew I had to feature something with yellow. I recently released a very fun pattern that I used a ton of yellow in, so today I am Thankful that I get to share it with you.
The pocket pillows are so fun and useful, they make a great gift as well. Just add a fun accessory to the pocket and your gift is complete. The pattern comes with 3 main pillow case designs and then you get to choose from 3 different textured pockets to pick from. The combinations are endless!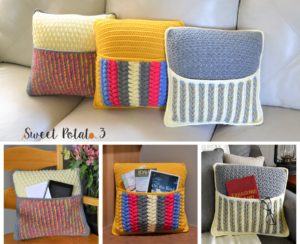 As part of the 10 Days of Thanksgiving Crochet Event you can grab the Pocket Pillow Pattern pattern for only $1.00 through midnight tonight (11/14/18), but you have to use the code: Colors3
Grab the Pocket Pillow Pattern: HERE
And from 3 MORE designers!
Since I am doing the 10 Days of Thanksgiving Crochet Event with 3 other designers you can also get their patterns for only $1.00 as well with the same code: Colors3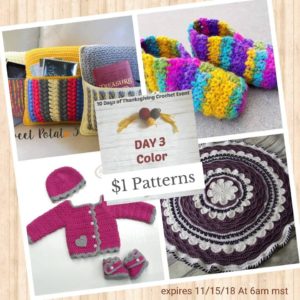 Grab all 4 with this quick link: HERE.
Or keep scrolling to see the other featured patterns by Crafting Friends, Ambassador Crochet & Snappy Tots.
A Round the Flower Garden Afghan by Crafting Friends Design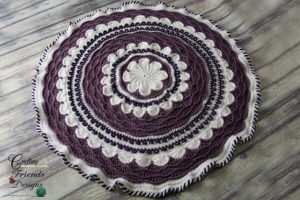 Jordan Baby Sweater Set by Ambassador Crochet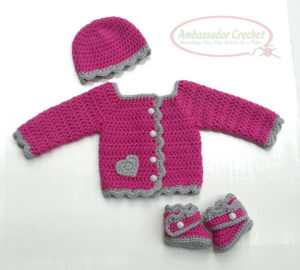 Make sure to check back each day for the next 8 days to see the rest of our 10 Days of Thanksgiving Crochet Event!