We are on our final day of the 2016 Cancer Challenge. I have to express how sincerely honored I am to have all of you participate in our efforts to help comfort others. To receive something handmade is one of he most heartwarming gifts, and you all have been giving your time and efforts to do just that.
So, for our final day of the Cancer Challenge I, want to go out with a BANG! Today only my shop, Sweet Potato 3 is going to let you pick any 1 hat pattern from my Ravelry Shop. You know the drill, use code "challenge16" and pick your favorite pattern to make for a cancer patient.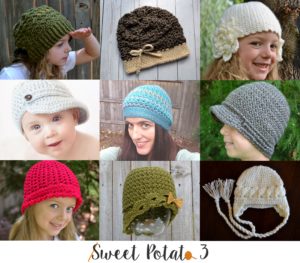 But, that is not all!
Many of the designers had their codes valid through the end of month and others are reactivating them for today only (October 31, 2016). So if you joined us a little late, this is a great day to catch up. All hats listed below are part of the challenge, use code "challenge16" at checkout.
 Remember, if you download this pattern (or any pattern provided during the challenge running all month long), you are pledging to make a minimum of one hat  to donate to a cancer patient.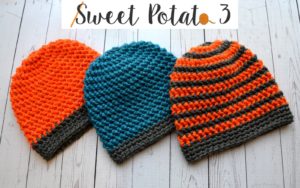 Cancer Challenge Hat 2016 by Sweet Potato 3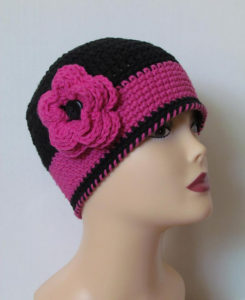 Hat for Hope by Ambassador Crochet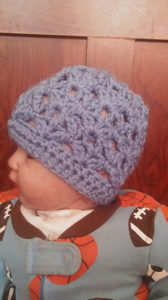 Rondelay Beanie by Briar Rose Boutique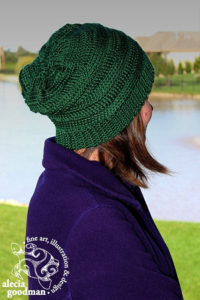 Manhattan Beanie by Laura Mae Crochet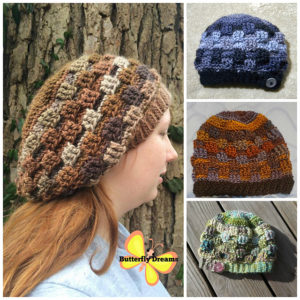 Landscapes Beanie by Butterfly Dreams Crochet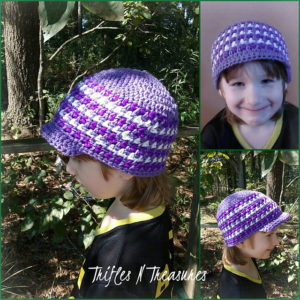 Mossy Newsboy Hat by Trifles N Treasures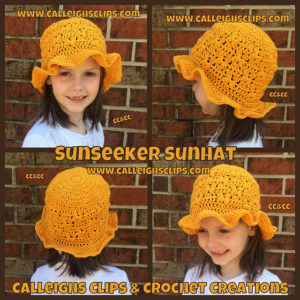 Sunseeker Sunhat by Calleighs Clips and Crochet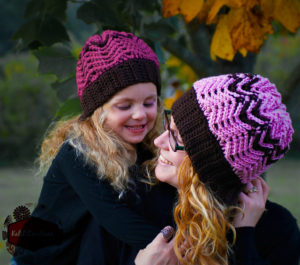 Chevron Beanie by KatiDCreations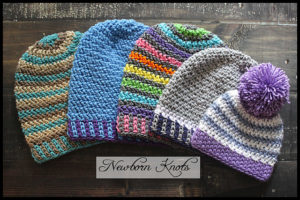 Mixed Herringbone Hasty Hat by Newborn Knots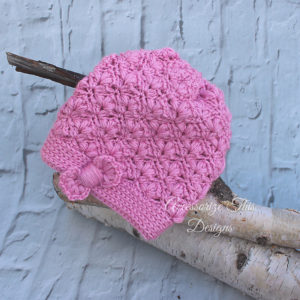 Apple Blossom Hat by Accessorize This Designs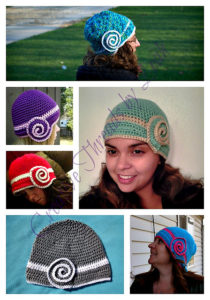 Nautilus Cloche by Creative Threads by Leah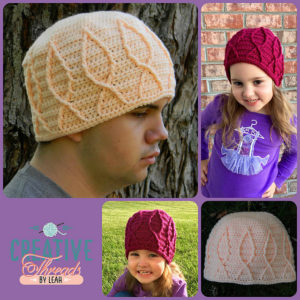 Awareness Ribbon Beanie (must use code "SP3CCbonus" for this hat only) by Creative Threads by Leah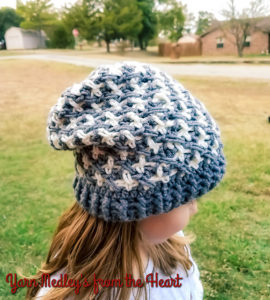 Through the Looking Glass Hat by Yarn Medley's from the Heart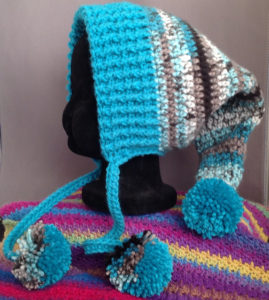 Junior's Jubilee Hat by A Hook and Eye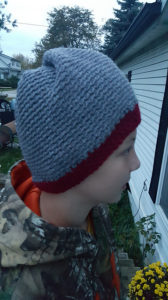 Jo's Army Hat by Darcy's Crochet Creations
And then I had Andrea, owner of At WIPs End, contact me and ask if she could offer one of her patterns. Of course, I couldn't turn her away. Here is the Whimsical Winter Hat.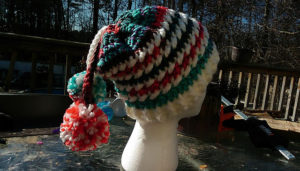 And I have More!!!
Check out this amazing Awareness Ribbon Afghan Project by Ambassador Crochet. She has it on sale for 50% off through today (October 31, 2016), no code needed.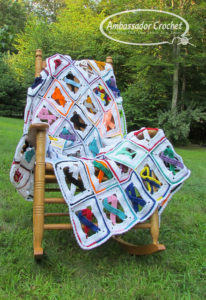 Don't Miss A Day, Follow Me By Email
It is so easy, just enter your email (under my picture to the right). Make sure you confirm your subscription in the email you will receive. You will then receive daily emails with all the designers who are donating a pattern through the month of October. These patterns will help you complete your challenge in making hats for cancer patients. October is a great time of year to reach out and help warm hearts of those who need it the most.