Do you dread sewing on a crochet applique? It is so much work and can be difficult to get the applique on right. And to make matters worse, the back of your project can get all messed up.
Well not anymore!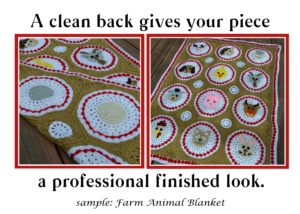 I have put together a tutorial on how to sew on a crochet applique and leave the back of your project flawless. That is right, no fibers or pulling of the background. This technique will leave your project looking professional and you'll be so proud of the finishing touches!
The sample used in the tutorial above is my Farm Animal Blanket. This fun project pattern can be found on Ravelry / Etsy / Craftsy.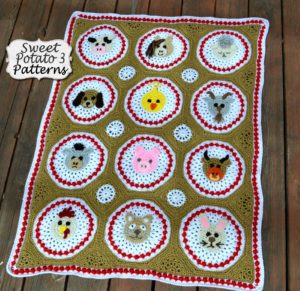 Don't miss out on any more tutorials, new patterns, or other crochet fun, follow me by email (just sign up for my emails in the right side of my blog, right under my photo). Then follow me Sweet Potato 3 on facebook for interactive fun.