Need a handmade gift for the hunter in your life?
Wait no more! Check out the fun Neck Roll Pillow Cover Crochet Pattern. It's a great accessory for any Hunting Enthusiast out there. The Pillow Cover is designed to replicate a shotgun shell. It includes the details of the primer and brass on one end to the crimping closure on the other end.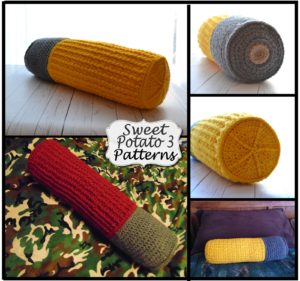 Grab your copy of the Shotgun Shell Pillow Cover Pattern on any of these sites below:
Now, I have to share the perfect gift to go along with the shotgun shell pillow cover
or a great stocking stuffer idea…
It is a fabulous lip balm that anyone, especially a hunter of any type will love.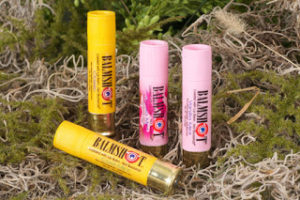 We use this all the time and it is great because it has sun protection and is smooth on your lips. I personally like the Vanilla Mint, but the boys in our family like the plain Classic and Cool Mint.