One of Sweet Potato 3's most popular patterns just got a new accessory! Introducing the Sleep Tight Teddy Bear Hat.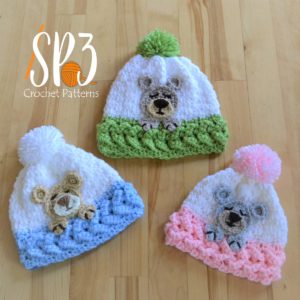 The Sleep Tight Teddy Bear hat comes in sizes for newborn, 3-6 month, 6-12 month, 12-24 month and child. The design of the hat includes to braided v cable around the brim and the beautiful block like stitch on the top (video tutorials for each are linked in the pattern). And of course, the adorable sleeping teddy bear tops the hat to add that "melt your heart" touch.
Get the Pattern on Raverly or Etsy today!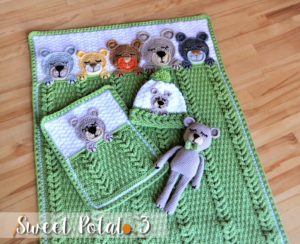 Then you can mix and match the pieces to make the perfect gift.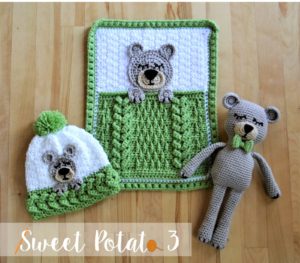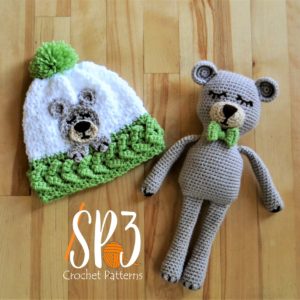 You can grab the Sleep Tight Teddy Bear Set which included the blanket, lovey (small blanket) and the stuffed animal on Ravelry or Etsy.